Bringing brand stories to life with office murals
We love helping businesses tell stories through mural designs in inhabited spaces. Murals for office walls are becoming increasingly popular. Adding a splash of colour to your office environment and telling your company's story is unique with them. Your visitors and staff can experience your brand in a fun and immersive way by seeing your brand story illustrated.
Smartup Visuals is passionate about telling stories through art in inhabited spaces. Our expertise lies in creating bespoke office decor with infographic murals that speak directly to your audience and reflect your brand values.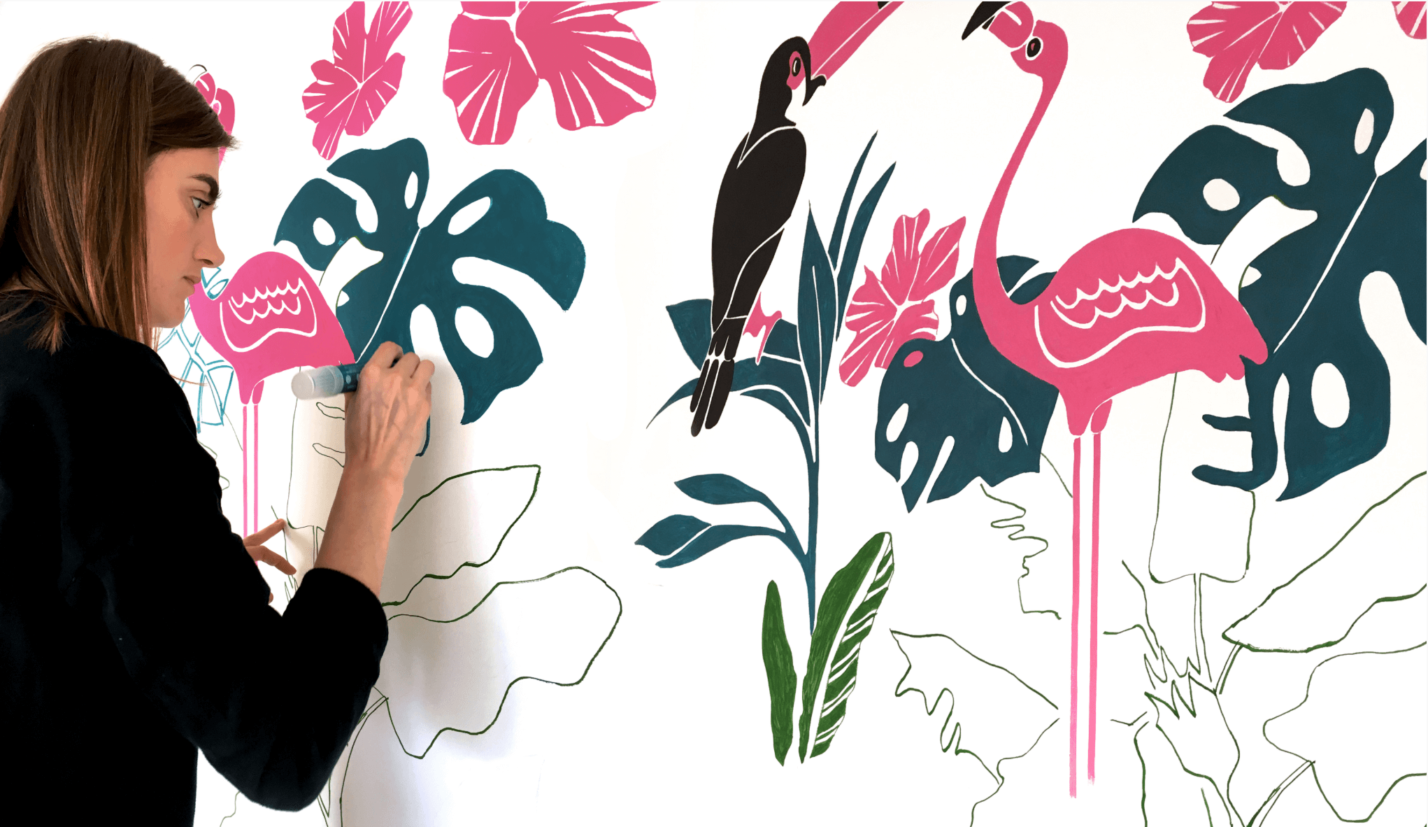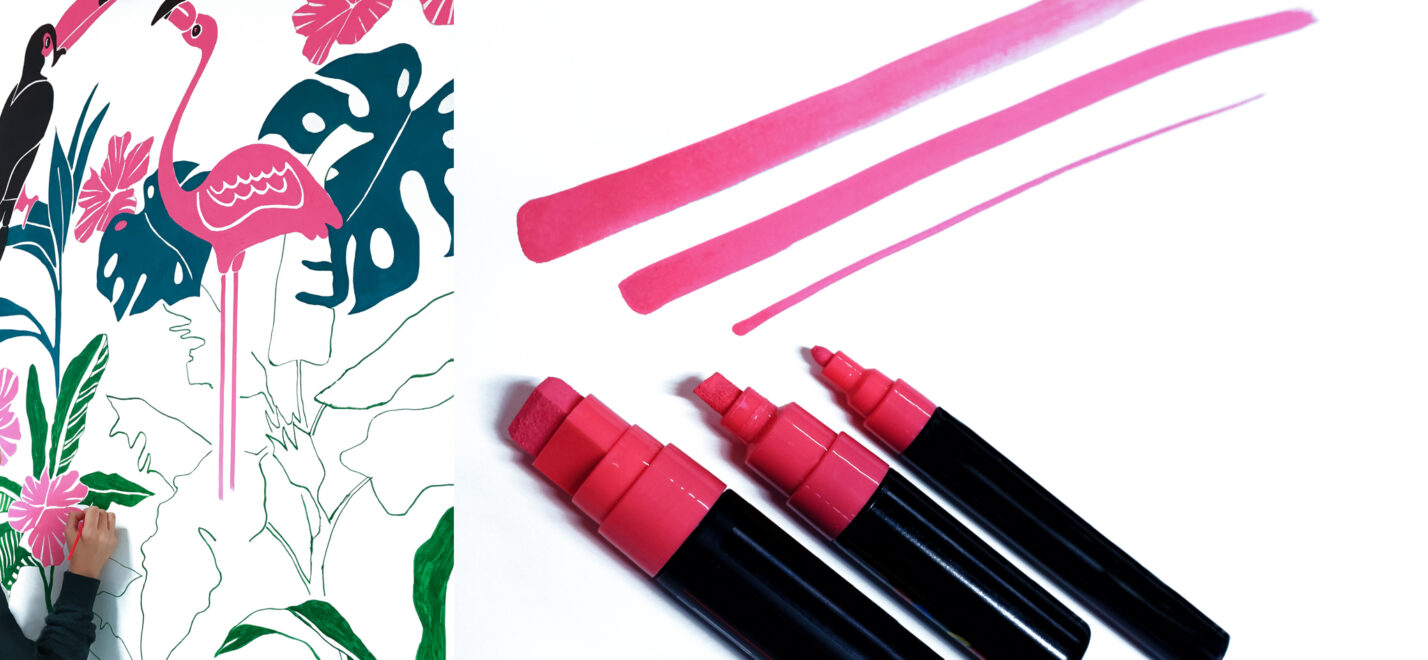 The office is always looking for a funky, creative look that inspires people. A colourful mural can completely transform a workplace.
Definitely a trend our mural artists like! Sometimes designing graphics for the office space means printing vinyl prints. And if that is the option you prefer – we will design the mural for your vinyl wallpaper.
Alternatively, you can hire our Mural Artist to paint your office mural during office hours. This kind of art can be done live in your office during normal working hours, because people love watching their offices take on a new shape right before their eyes!

We created a mural based on this theme for Blooms London, an open-plan office space designed for entrepreneurs. Our work gave clear, modern interior space a colourful makeover.
The theme was tropical: pink flowers, flamingos, large leaves, and toucans. An image that reminds you of warmer, sunnier tropics is welcome in a city like London, where it's often cold and rainy. People working in the office that day responded very positively to the mural, and they enjoyed watching it progress throughout the day. Work in an environment you love: it motivates you to come to work every day. There is evidence that being surrounded by office art and illustration increases productivity and reduces depression. As each mural is unique, each space is also unique.
A beautifully illustrated mural makes it a pleasure to walk into the office and start your day inspired! There is a mural for every office! Let's discuss the design that will best suit your space, creating the perfect environment for your office.Thinking of giving it a go? Contact us!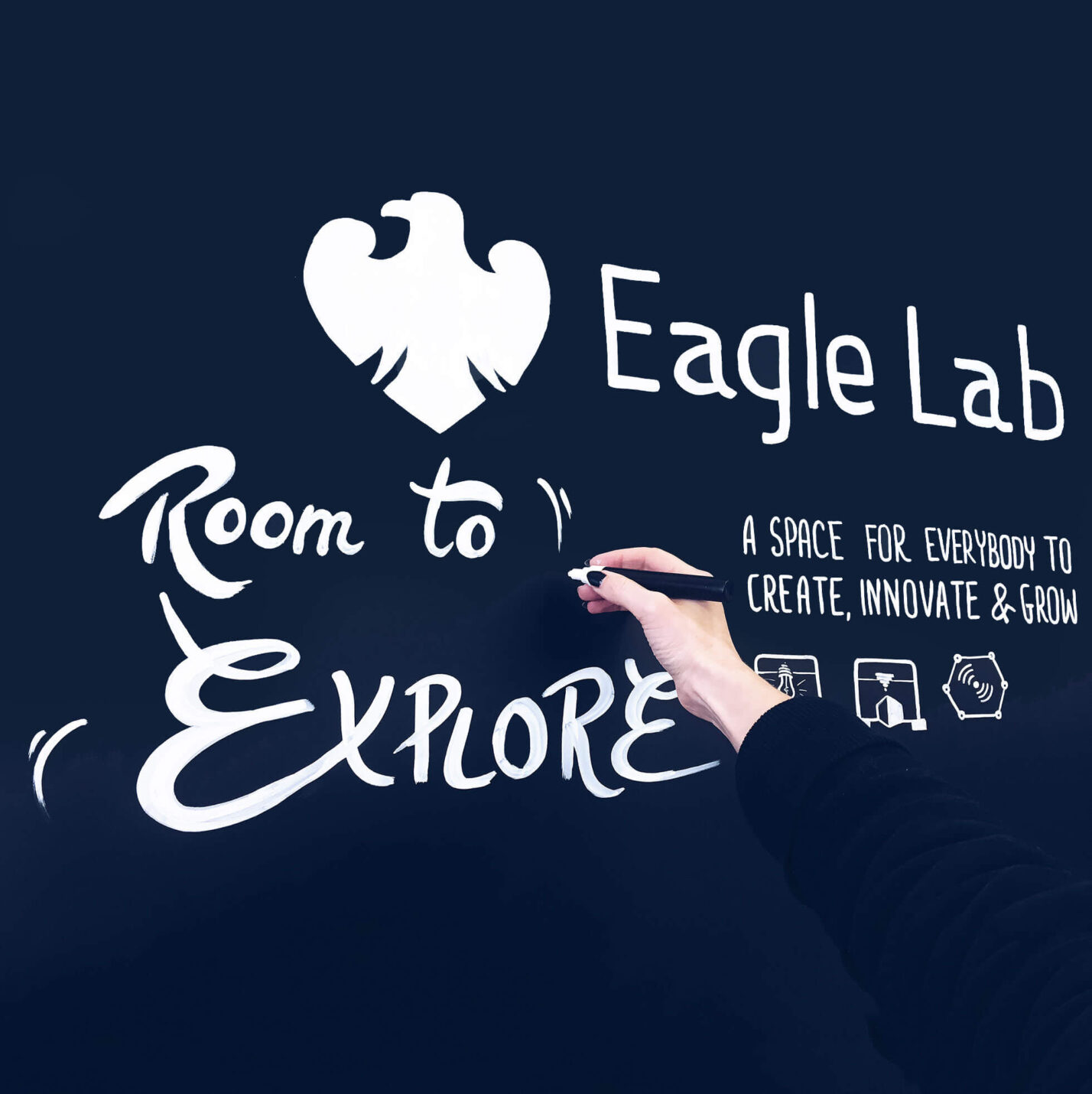 What can you do to make your office a more creative space through the use of wall murals?
It's simple. Choose what you want your unique artwork to communicate, and we'll take care of the rest. Office mural might tell a story about your brand, organisation or business. Your office wall could become a powerful visual message with a narrative about your business
Office mural design process
To get started, send us an email or give us a call. We will meet with you to discuss your requirements and arrange a site survey at your office. Our team will then design the mural artwork based on your content and branding. Finally, we will transfer your design to your wall or deliver mural wallpaper directly to your office. By using mural painting in the new office interior, it is possible to achieve a creative office makeover in less than a week!
How does our mural creation process work?
1. We take a brief from you and do a site survey
2. We generate the idea and share it with you –
3. Then listen to your feedback
4. We transfer your illustration or visual map onto the desired surface
5. Ta dah! Invite your colleagues, steak holders, and friends and show it off.
DURATION:
Up to 4 weeks from the idea generation to the production